Photo by Pablo A. Arias Cid
The culinary art is varied in Mexico, including in its candy. There are several types of Mexican candy that are very common in different areas of the country.
In this article we will mention some of the most frequently seen around the country. If you are a person who always try to stay fit, then you better stay away from them. They all carry very high amounts of sugar, which is why they are so delicious.
Let's start with our list of the 8 types of Mexican candy most common in Mexico!
Dulce de leche (milk candy)
Photo by Rebecca Siegel
Dulces de leche are quite common above Mexican tables. This type of candies are made mainly with milk, sugar and vanilla essence.
It is eaten in different ways around the country. In northern Mexico, dulces de leche are made in combination with dried fruits such as walnuts. On the other hand, having its origin in Celaya, Guanajuato, the cajeta is consumed by itself, or mixing it with fine desserts and sweets.
Sweet breads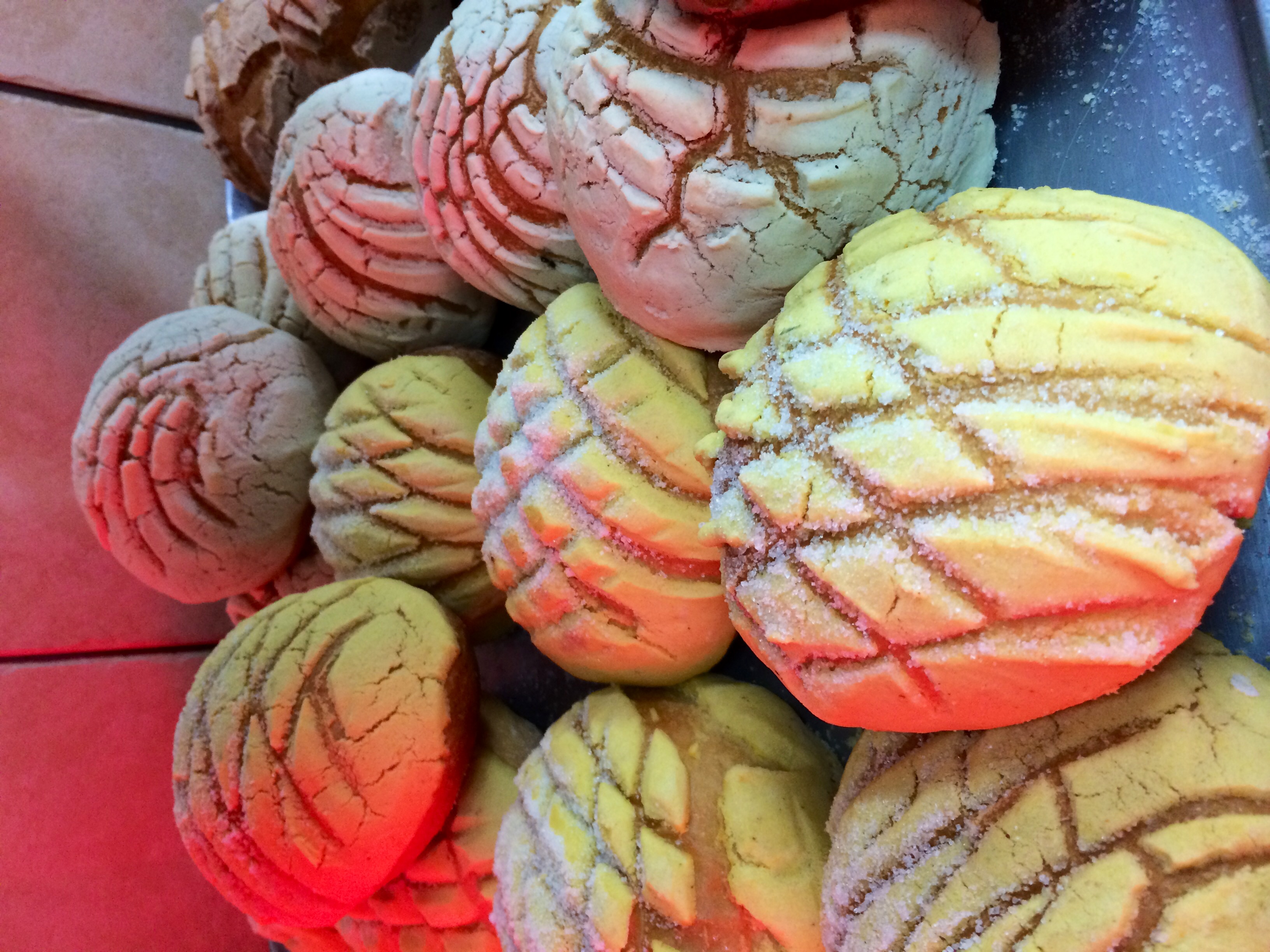 Photo by Carlos Rivera
This type of Mexican candy was influenced by the crunchy buns, baguettes and pastries of the French and Spanish. From there, Mexican indians began to create different kinds of sweet breads, creating a vast diversity throughout the country.
Candies by Mexican brands
In the last decades, modern candies with a Mexican touch have become popular. Companies like Dulces Vero have positioned themselves in the Mexican market by creating these candies covered with chile powder. A combination that satisfies many Mexican palates.
Candies made with nuts
Photo by Gabriela Maldonado
Another type of Mexican candy that is common in different parts of Mexico. One of the easiest to find is the cacahuate garapiñado (sweetened peanut), which is made of peanut covered with a thick layer of butter with cooked sugar.
Other Mexican candies made with nuts are the palanquetas. They are made of nuts joined by a sugar mixture.
Fruit-based candies
Photo by Rebecca Siegel
There are several Mexican candies made from fruits. Among the most common is the ate de membrillo. It was born in the state of Michoacán, made with a great variety of fruits and forms. Its origin is attributed to the Franciscan friars since colonial times.
Flour candies
Photo by Paolo Zaragoza
Flour candies are a delight. Some of the easiest to find in Mexico are churros and muéganos.
Spanish churros were adopted as their own in many Latin American countries, in Mexico there are the churrerías that serve the famous churros with chocolate, but they also offer fillings of jams or cajeta.
The muéganos, originating from Huamantla and Tlaxcala, are made with a mass of fried wheat flour covered with a caramel made with piloncillo and sugar.
Tamarind Candies
One of the most consumed sweets in all Mexico are tamarids.  Although, tamarind is a fruit-based candy, it has to have its own place.
Tamarind is a fruit that manufacturer cover with chile powder. Creating a blend that many palates love.
The tamarind was brought by the Spaniards, being cultivated quickly in tropical zones of Mexico; especially in Michoacan, Guerrero, Oaxaca, Chiapas and even Yucatan.
Sugar candies
Photo by Jorge Nava
In Mexico there are also candies that are made from pure sugar. A good example of this type are the calaveritas. These calaveritas, typical in the altars of Day of the Dead, were born in their prehispanic roots associating them with the cult to the deities like Mictecacíhuatl – "lady of the death" -.